SETTING NEW HEIGHTS TO MANAGE TOMORROW
PAL Infrastructure Solutions (PAL Infra) was established in 2005 under the Luthra Group and is led by Nishant Luthra. Today, the Company represents VOLVO CE, Doosan Portable Power, Exxon Mobil for the states / U.T.'s of Jammu & Kashmir, Ladakh, Chandigarh, Punjab and Himachal Pradesh. It also represents Ingersoll-Rand (industrial Technologies) for Jammu & Kashmir and Ladakh.
Product Range
Check out Volvo Construction Equipment's range of superior quality products
Our Services
Assisting with top-notch services to ensure a long and productive machine life
Consult
We provide consultancy with regards to the procurement of Construction equipments by providing optimal solution. the consultancy is paid service.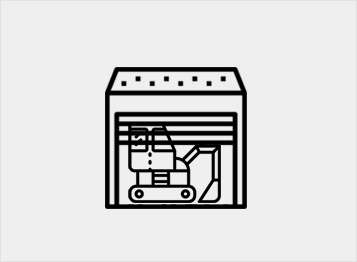 Services
We are equipped with state of the art repair and overhaul facilities for all product ranges.
Genuine Spares
We have an intelligent way of maintaining inventory so that at any point in time we will be able to service the machines without delay.